GENERAL FRAMEWORK
Since this is a comprehensive solution, federatio offers as many sections as required for the proper functioning of the federation and full dissemination of sports information generated. Broadly speaking, it has a public area in the form of a website with a restricted login form to access the general management intranet or any of the specific intranets (clubs, referees, national coaches, competition committee).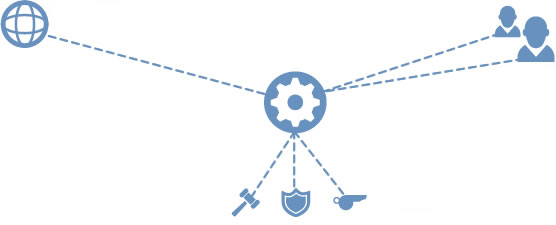 Check the competitions
Classification
Last match day results
Next match day description
Search by dates, results, games, etc.
Live matches
Summary of the ongoing games
Real time results
Real time match actions
Live statistics
Statistics
Match overview
Players' aggregates
Teams' aggregates
More tools
News
Circulars
Dynamic sections
Image galleries
Referees
Polls
Sponsors management
Links
Videos
Social networks
General Management Intranet
Different profiles
Clubs
Players
Coaches
Referees
National team coaches and national team players
Referees
Appintments simulator
Match budgets and reports
Knowledge tests
Statistics from referees' reports
Discussion forum
Clubs and teams
Management of on-line processing
Transfers management
Sport insurance
Licence printing
Low level players tracking
Competition commitee
Alerts for matches with incidents
Study and impose disciplinary sanctions
Generation of records
National teams
Appointments by national team
Players reports
Monitoring and evolution of players
More tools
Competition management
Warehouse
Shop
Public website management
Clubs
Licences processing
Players, teams and clubs information updating
Players tracking
Matches schedules
Claims and procedures
Referees
Appointments
Availability
Documentation
Match reports
Game rule examinations
Periodical reports
Budgets
Expenses reports
Statements
Upload the match reports to the database
Competition commitee
Incidents summary
Study of reports
Imposition of sanctions
Preparation of reports
National team coaches
Players' search
Preparation of reports of the players